Ben B.Boothe, Sr. - Saturday, September 24, 2022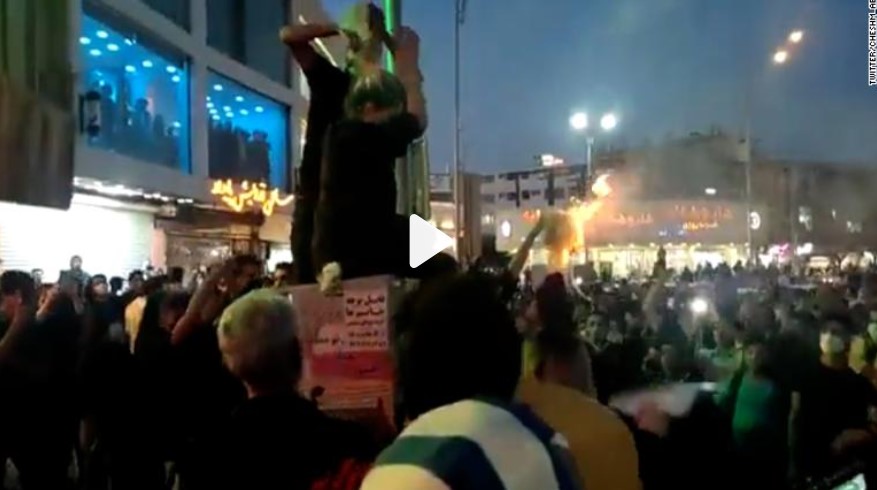 Women in Iran have been working for progress for years.  But of late, with the surging growth of right wing radicalism throughout the world, the aggressive bigotry of some men in Iran has become more pronounced.  So this young lady who was visiting Iran for a holiday, took her "head covering" off, in a park and waved it, as passing women laughed and cheered.  The religious police, arrested her, beat her, took her to one of their "jail" centers, put her in a locked room with several "brave" men, and they simply beat her....to death.
People in Iran by the millions protest all across the nation.
This time the women of Iran have taken to the streets. In every major city of the country women have poured out into the streets.  And guess what, Iranian's self appointed religious warriors have also poured into the streets, with guns and clubs shooting and hitting, wounding and terrorizing women brave enough to face pain and death have been when any woman falls, 5 others take her place. 
The various radical and militant groups of Iran have long like tearing down streets with walls of cycles each with 2 men, one driving, while the other sits behind him and beats citizens with bats and clubs sending crowds running while others lay bleeding in the streets.  Cycles run over some of them. Videos abound, with cycles and a form of "Police" terrorizing women, there are actual videos of women being shot in the streets.  Why?  They dare to not be forced to wear a veil or hijab (Scarf) are being beaten, run over, shot and sent to hospitals. …