Doyle Rice, USA Today - Thursday, October 19, 2017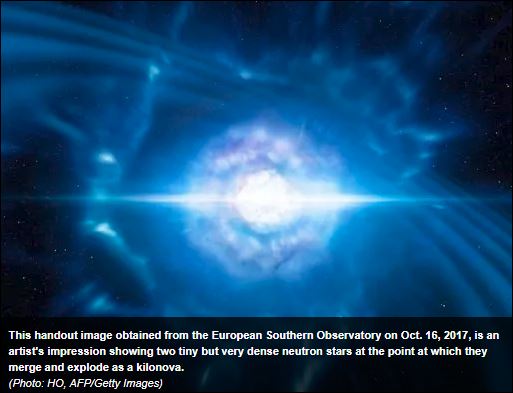 Doyle Rice of USA Today is a good writer and so when I complimented his article in USA TODAY, and told him we would like to use it in BootheGlobalPerspectives he provided permission.  This combination of astronomy, history and physics provides a fascinating conclusion of how gold is made.  The Associated Press also contributed to source material.  Enjoy!
Even in the normally mind-blowing science of astronomy, this discovery was special. 
Two months ago, scientists for the first time detected both the ripples in space and time and the light produced and emitted during the same cosmic event: the spectacular collision of two neutron stars.…