Ben B.Boothe, Sr. - Saturday, February 8, 2020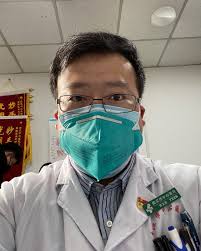 We at BootheGlobalPerspectives pay tribute to the Chinese Doctor who was jailed for discovering and reporting the Coronavirus virus died.  He was simply doing what medical professionals are supposed to do, under the ethics of medical practice. An ethic shared by doctors throughout the world.  He wanted to share data on this virus, which he identified as dangerous, so that other doctors could continue to research and strive to save lives.
Sometimes even the most innocent and simple things become huge heroic examples to the world. 
Sadly, the authoritarian rule of China still exists, and Dr Li Wenliang was arrested and jailed for telling other doctors what he had found.  Had his voice been given exposure, perhaps it might have helped, especially early on when this "outbreak" was young.  But in a way, his life, and death has brought more attention to this viral epidemic. …