Ben B.Boothe, Sr. - Friday, August 18, 2017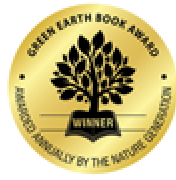 Julie Clark has won 3 national awards for her writing. Sword of the Valkyrie has enjoyed a readership and fan base not only in the USA but in Europe. It is a fairy tale about a courageous woman who fights to protect her "All Woman" mountain kingdom in a mythical land.  It is engaging, beautiful depictions of scenery, and a book that is hard to put down.
Big Sky Voices caught up with Julie Clark and we interviewed her in a field of Cotton and she speaks of her writing.  She is prolific with articles, poetry, but seems to love her books and screenplays the most because she gets into them and the characters seem to emerge and take over.  …