Ben Boothe Sr. - Wednesday, November 15, 2017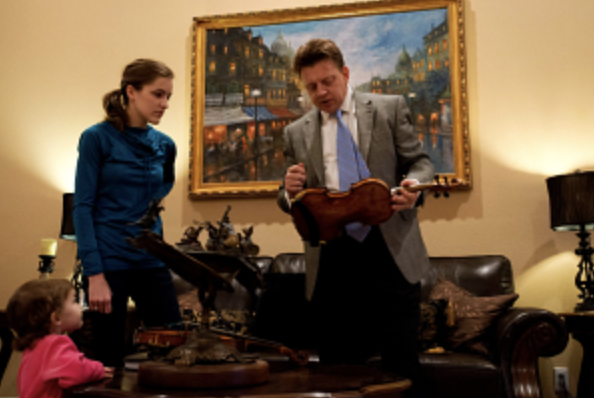 David Brewer is an accomplished violinist, a successful businessman, a respected consultant for buyers and sellers of the finest violins in the world. His company also restores and locates specific instruments for distinguished clients throughout the USA, Asia and Europe. He buys intelligently after thorough research and gets top dollar for what he sells. People find him trustworthy. But he also takes the time to teach his clients important details about his violins and gives them musical and historic context. David Brewer is a "Big Voice" on behalf of classical music and the finest treasures of music history. 
In this Big Sky Voices, hosts Ben Boothe and Victor Wuamett were impressed with his in-depth knowledge of fine violins, his scope of facts around the world and his determination to conduct ethical and honest valuations of valuable and historic instruments. "He is also a kind of international sleuth, because he finds instruments that sometimes have been held by private collectors for decades," said Ben Boothe. "Plus, working with David Brewer is like getting a history lesson in music. He has to know the history of these instruments to evaluate their value. So working with him is a multifaceted bonus."…