SPECIAL from CNN - Wednesday, October 7, 2015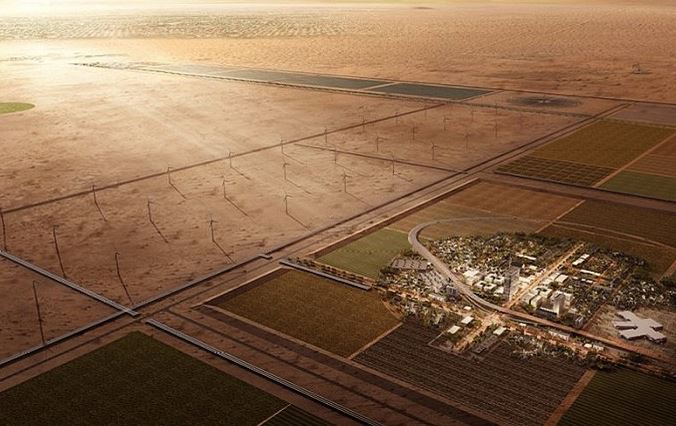 Our compliments and we at BootheGlobalPerspectives gives credit to Kieron Monks for writing and CNN for publishing this article. New Mexico has long been a center for advanced research, and continues this new city being built for anyone who wishes to experiment and develop new technology for our world, especially the fields of agriculture, energy and water treatment.   THE BILLION DOLLAR CITY, WHERE NO ONE CALLS HOME!
(CNN)In the arid plains of the southern New Mexico desert, between the site of the first atomic bomb test and the U.S.-Mexico border, a new city is rising from the sand.
Planned for a population of 35,000, the city will showcase a modern business district downtown, and neat rows of terraced housing in the suburbs. It will be supplied with pristine streets, parks, malls and a church.…