Ben B.Boothe, Sr. - Friday, May 5, 2017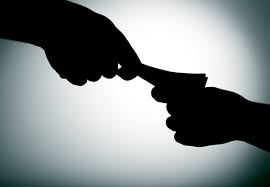 Comments from BootheGlobalPerspectives: Our credit goes to the Buffalo News, (Website below article) where we found this article posted on the internet. We recommend that you read the Buffalo News on this, as they have researched the subject thoroughly. It confirms something BootheGlobalPerspectives has predicted in earlier articles relating to the current Republican administration budget plans for the USA.
In earlier articles we pointed out that the Trump Budget manages to transfer expenses and obligations of the federal government to cities and states. While pretending to "cut spending," it simply transfers the bills and responsibility from DC to heartland America.
In the case of the TrumpCare bill just passed by the House, if it is also approved by the Senate (which by all accounts seems unlikely), Billions of dollars of new bills and obligations will pass from DC to your locality or state. In short, it will lead to cities and states having to raise taxes. In this article, analysts figured out that the bill as passed in the House could raise expenses for the State of New York $7 billion while lowering obligations of the federal government by an equal amount. BBAR Inc estimates that $50 billion worth of bills could pass from DC to individual states, causing taxes to go up in states all across the country.  
That implies that the states will have to come up with more money, which means TrumpCare is transferring obligations that could cause local taxes across America to increase substantially. This isn't a Ponzi scheme, but it seems like one, and we trust that the America people will be intelligent enough to see the "slight of hand." BGP …