Ben B.Boothe, Sr. - Saturday, October 26, 2019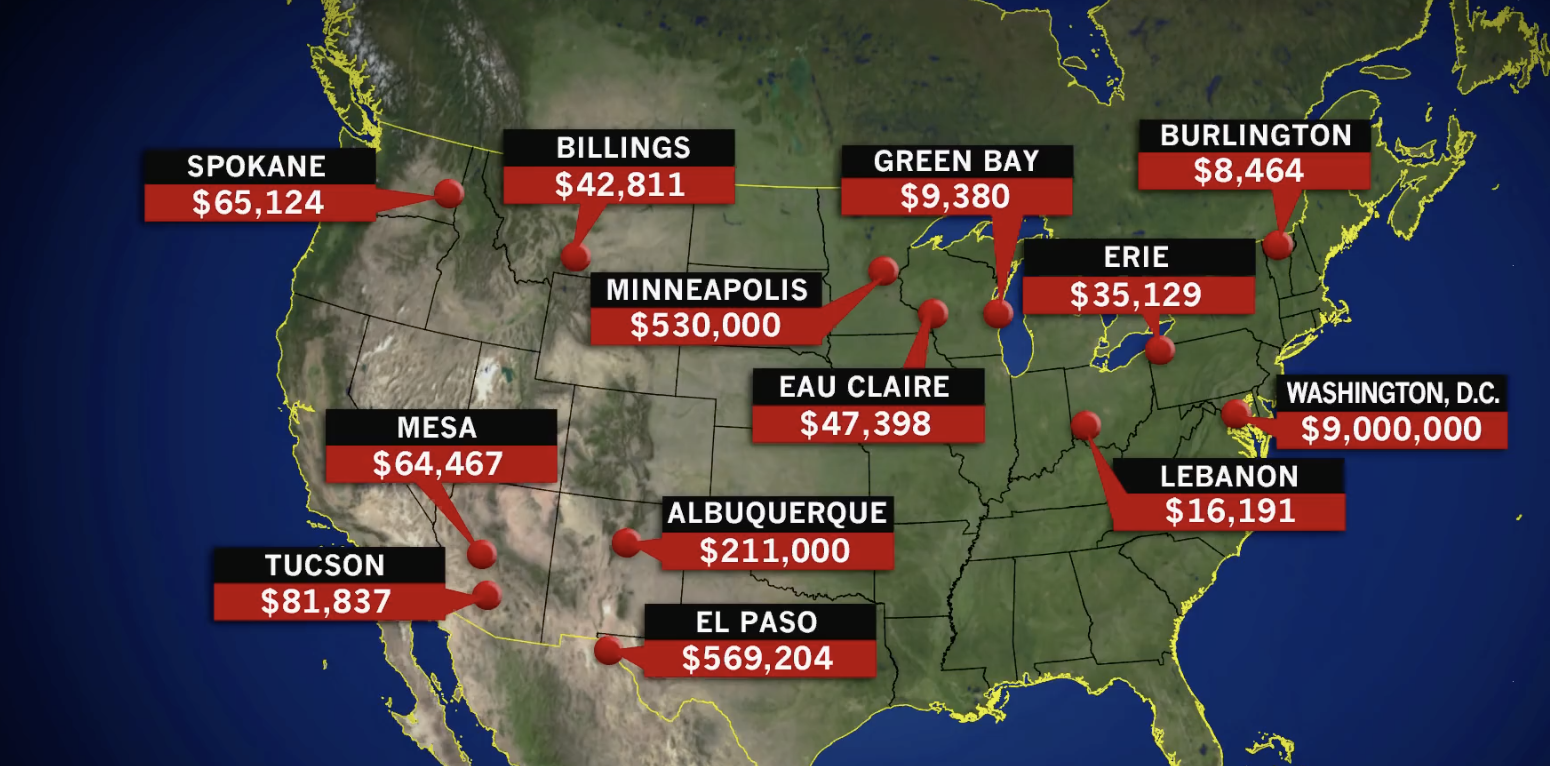 THE GOP, AS LED BY THE PRESIDENT, DEFAULTS ON $10.5 MILLION IN BILLS FOR CITY EXPENSES UNPAID FOR HIS POLITICAL CAMPAIGN.
One must wonder if people are beginning to dread a "Make America Great Again" rally in their cities, knowing that they are being left holding the bag for unpaid convention center bills, police, fire and clean up operations, not to mention traffic rerouting and inconvenience for local businesses, hospitals and institutions.  Airport delays and "presidential" issues causing rerouted commercial air travel when the president comes to town also create issues and expenses both for the cities and the airlines. 
We wonder if cities really want this bunch coming to town, renting but refusing to pay for convention centers and not paying overtime for police, fire, city workers, and all of the associated expenses that normal users must pay. We feel some sympathy for American cities that have put out welcome mats for GOP events only to find that they have been repeatedly stiffed after the GOP left in a hurry, not even offering to pay for the expenses they ran up.…