Ben B.Boothe, Sr. - Friday, February 5, 2021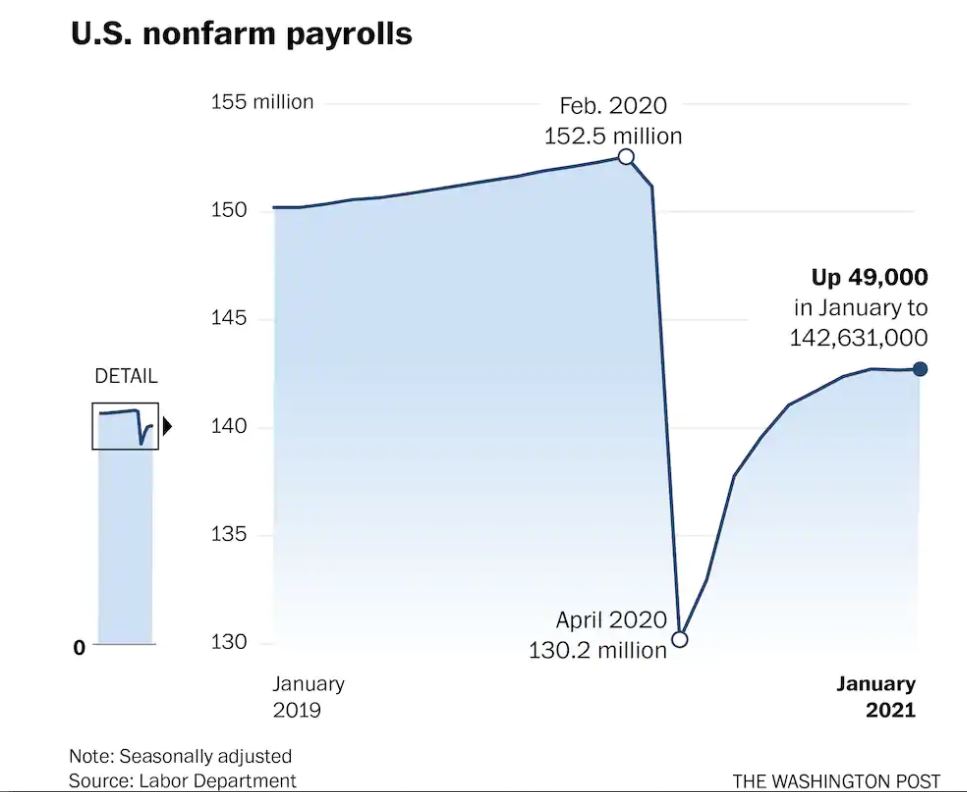 President Biden and the Chairman of the Federal Reserve Board, and economists coast to coast, tell us that the USA needs "economic stimulus now" to prime the pump for economic recovery, to reduce the damage and to pour more liquidity into the system.    Seems that the hoped for bi-partisanship from right wing Republican Senators was lacking as this bill came forward and was debated until 4:00 AM.  
Finally, just before dawn an exhausted Senate offered a tie vote, 50 Republicans against, the new stimulus package and 50 Democrats for.  This seems a repeat of the gridlock and move of Hoover and  his Republicans just before and during the Great Depression.  Remember it took from 1929 to the onset of WWII to get our nation's economy going again, because the "Right Wing" just didn't understand how important economic stimulus and government action was required. Just at the periods when the economy needed more Government stimulus,  Republicans then pushed to do nothing, or worse even tightened the money supply.  The Great Depression followed and became worse, as food lines, millions without jobs, and massive business failures brought the nation down.  We do not need another GREAT DEPRESSION.
History repeats in hard ways if we don't learn by it.  Thankfully, Vice President Harris cast the tie breaking vote, on 2/5/2021 and the Democrats got the bill passed, so that it now goes back to the House for reconciliation. 
In the meantime, Americans are suffering, thousands of businesses broke, and we are all hoping for recovery.  Recovery needs stimulus.  Values, and appraisals, bank loans, growth, and of course jobs are all dependent on wise leadership and move from our elected officials.  The Republican Party seems to be divided by the ghosts of a president past, and further divided because a few outspoken extremists seem to want to follow, perhaps replace the ghost of a president past.  We hope that reality and the economic needs of the people will bring them around.   Note the following charts from the government, printed by the Washington Post 2/5/2021, they tell the economic status better than words. …