Ben B.Boothe, Sr. - Thursday, March 16, 2017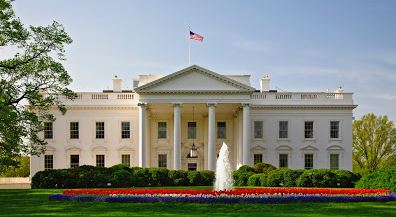 Forget politics liberal or conservative. Forget that you are Republican or Democrat.  Be an American and follow the money. See where this government plans to spend your tax dollars.
Here is the proposed budget, the gift to Americans,  a firm written budget, devised by our elected officials living in the White House.Simply and without emotion, look at economic facts. Budgets tell us in graphic terms which promises will be kept and which will not. See the reality of which things this government leadership actually intends to spend our tax dollars on. It is a cut to the truth, not tweets.  So here it is America. 
It appears by the sectors, that the people to be hurt most are in the heartland areas from Texas to Iowa, Montana, the Midwest, Michigan, Ohio, Illinois, Indiana, and the South including Missouri, Georgia, Mississippi, Louisiana and Florida. The new proposed budget shows a shift from supporting towns, schools, hospitals, farmers, highways, bridges, education, clean air and water to funding wars, "the wall" and vast destruction of local city and state budgets. Here you can actually see in real dollars the difference between political rhetoric and financial fact!  TRUTH NOT TWEETS.Look at the numbers and you decide. Is this how you wish your tax dollars spent?Follow the money trail, fellow Americans and you see the essence of this government.Losers: Farmers, agriculture:  Trump's proposed budget cuts farm program funding by 21 percent -- a huge hit to farmers, many of whom cannot survive without government programs. We will see acceleration in bankruptcies of farmers, and national production will decline, bringing higher food and commodity prices.States:  Many states already operate on a razor-thin finances, and the budget slashes funding which will destroy state and local projects.  Some states which already are struggling will either file bankruptcy and default on loans or significantly raise taxes or both.Infrastructure, bridges, highways: Cracking, crumbling bridges throughout the nation will not be repaired. Pot-holed highway repair have been cut from the Trump budget. Local towns, cites and states for which which federal support is also being slashed will have to raise taxes and try to fix their own infrastructures. Some cities get as much as 28 percent of their budgets from federal funds. Those funds will disappear. Cities such as Chicago or Ft. Worth, Detroit or Los Angeles, Washington D.C., and Dearborn, Mich. will discover huge shortfalls in their budgets. They will see less maintenance, elimination of new road projects and much higher taxes.EPA:  Environmental laws to protect clean water, clean air, clean food and to monitor abuses by dirty industry practices will be eliminated. Expect more death and disease, especially in our most vulnerable sector, young children.Education: Funding for schools is being slashed. Scholarships, student loans and aid programs are being cut. Programs for teachers, students and schools are being curtailed.Health: Funding for health, hospitals and medical programs are being cut. Expect to see more hospital closings and quality of healthcare under pressure. Seven-12 percent of doctors are quitting every year. $12 billion is cut for health issues. Arts and Humanities: Support for NPR, the Corporation for Public Broadcasting and Public TV is being eliminated. Museums, school and college programs, funding for creative music, plays, and essential creative programs are to be eliminated.
Justice Department:  The budget actually cuts $4 billion from the Justice Department, just when the nation needs more justice and legal help.  The budget for encouraging new business and economic growth are to be cut by 16 percent,  $1.5 billion.…