Ben B.Boothe, Sr. - Saturday, April 17, 2021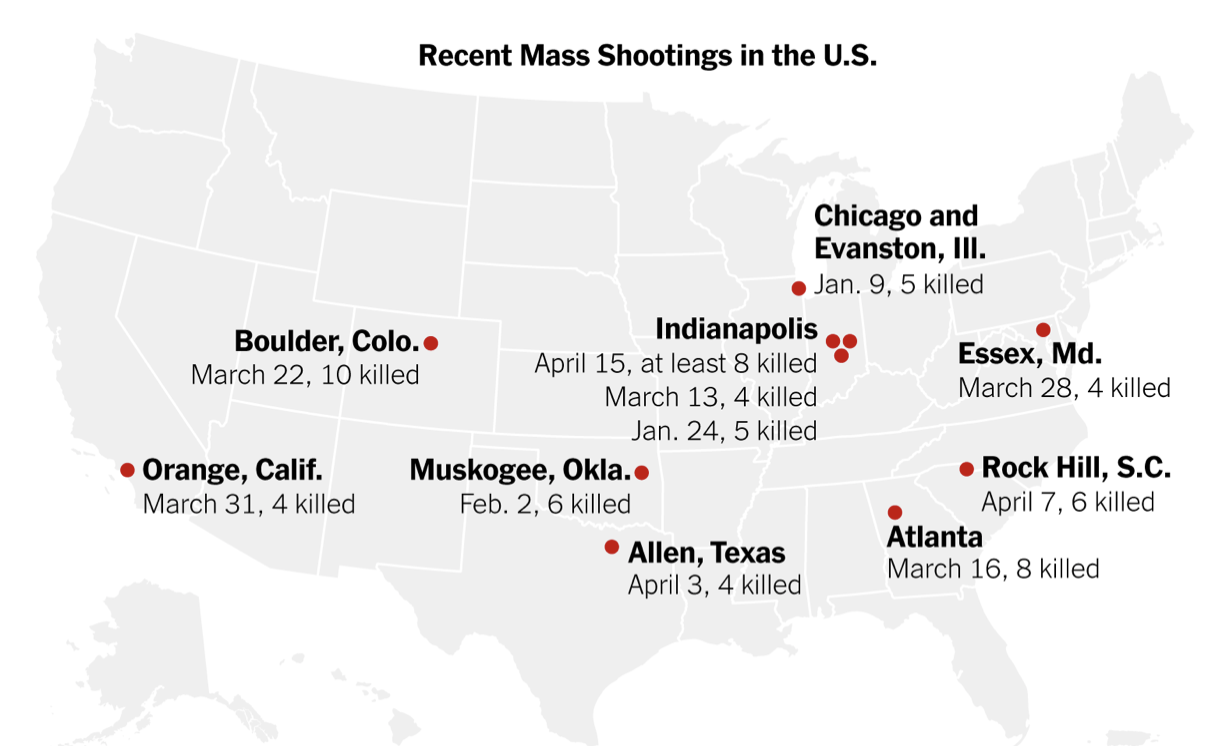 It seems like a daily news headline, "another mass shooting" and _____________fill in the blank of where, how many, who, and most often omitted or unknown why?  Indianapolis just had another "crazy" walk in an industrial building and kill 8 people in a Federal Express facility, then he killed himself.
"American mass shootings" are increasing.  More than 600 mass shootings happened in the USA in 2020.  417 in 2019.   So far in 2021with 147 mass shootings as of April 16th and 11 mass murders (When 4 or more people are killed).