Special on Health Care, credit AP - Tuesday, July 2, 2019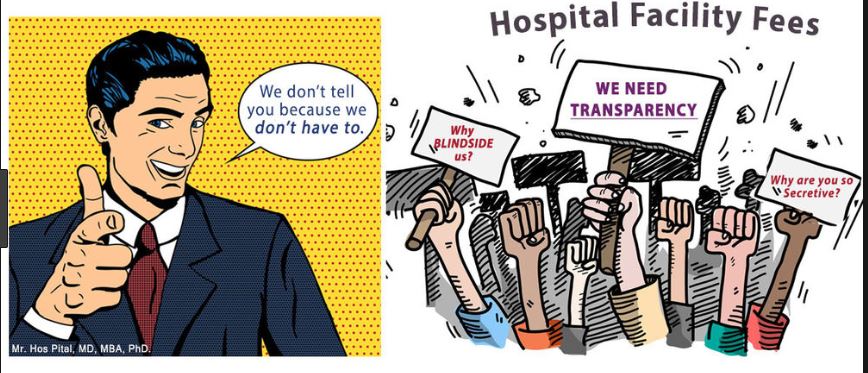 WHITE HOUSE ORDERS THAT HOSPITALS WILL GIVE FULL DISCLOSURES OF ALL PRICES AND FEES
Order aims to reveal real health care costs By RICARDO ALONSO-ZALDIVAR, June 24, 2019     Our thanks and credit to AP for running this article by Ricardo Alonso-Zaldivar.  WE HAVE BEEN CALLING FOR FULL DISCLOSURE OF FEES BY HOSPITALS FOR  MORE THAN 15 YEARS. IT MAY BE THAT HOSPITALS WILL HAVE TO DISCLOSE ALL PRICES, FEES AND SPECIAL DISCOUNTS TO THE PUBLIC IN ADVANCE. THIS WILL BE HATED BY THE HOSPITAL INDUSTRY BUT WELCOME BY CONSUMERS AND PATIENTS.    Forever, it seems, the hospital industry has not disclosed fees. When my wife had an operation, and it resulted in a tragic stroke, we awoke to see bills topping $600,000-$800,000 and ever climbing. We were shocked that they never disclosed or consulted with us on the hospital fees in advance. This new order from Washington will change all of this and probably result in more competitive fees -- perhaps fees based on the quality and standards of care. We will follow this and report in more detail as things go forward. Some of the facts of real life cases may shock you, but we plan to name institutions and stories of medical doctors which will amaze. When I sat on the board of governors of the Shriners Childrens Hospital, I saw hospitals at work from the inside. But the Shriners never charge a fee. Normal hospitals like those you and I must use charge astronomical fees. Stay Tuned. Ben B. Boothe, Sr.   
WASHINGTON (AP) — The White House sent out an executive order Monday that calls for upfront disclosure by hospitals of actual prices for common tests and procedures to help keep costs down .
The idea is to give patients practical information that they can use to save money. For example, if a hospital charges your insurer $3,500 for a type of echocardiogram and the same test costs $550 in a doctor's office, you might go for the lower-price procedure to save on copays.…