Ben B.Boothe, Sr. - Friday, April 14, 2023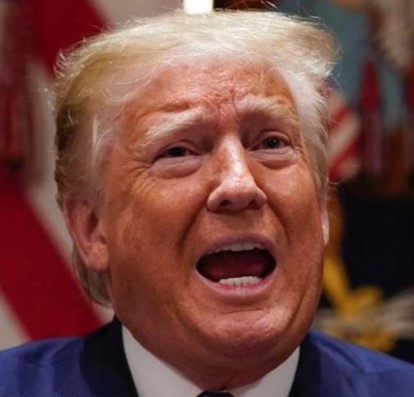 WHAT DOES THIS EXPRESSION SUGGEST?
Is Donald Trump worried, scared, upset, or simply desperate to get more attention these days.  It would appear that his media people know how to present a "hint" that he is a sure win in the Republican Presidential contest, but we do not see the same old Trump.  We sense that he is in trouble, because more and more of his "past Trumpeters" seem to be drifting away from him.  Also, DeSantis appears to be slumping in his appeal.  So an exciting, inspirational Republican Candidate for President, is still to emerge.  In the meantime the Republicans seem intent on attacking each other.   
ALTERNATIVE IDEA: The former Governor of Arkansas, ASA Hutchinson may be of appeal as a moderate Republican, but he has not been in the race long enough to make a powerful impact upon the voters.  But as people hear him, he is getting some positive response.  But he recently said he was an alternative for Republicans ready to turn the party away from Donald Trump. He is conservative, kind, speaks in calm and moderate tones, and would be a refreshing alternative to Donald Trump.   Also his facial expression is calm and Reassuring (not calling for riots in the streets). Asa Hutchinson, former Governor of Arkansas, running as a Republican for president.  Calm, friendly, logical, and a good communicator. …