SPECIAL REPORT - Wednesday, May 24, 2017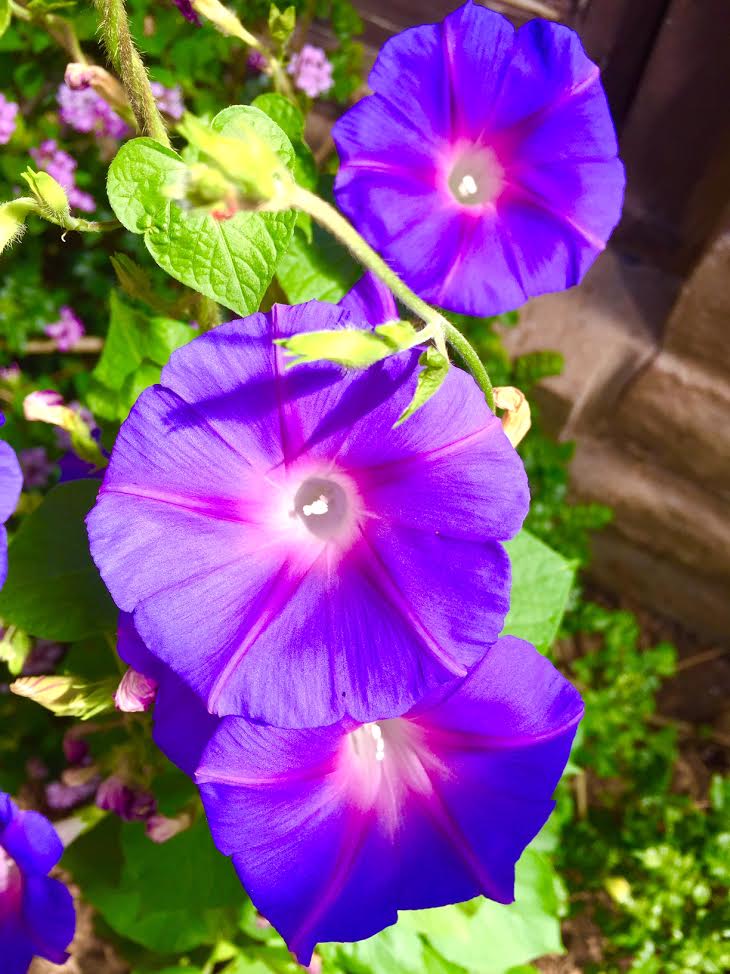 This morning as the morning sun came out I found these beautiful Morning Glories blooming.  What rich and dynamic colors.  When I was a child, we had Morning Glories in the flower bed near the front steps of the house and I always delighted in them. Morning Glories make a hard seed, that is durable regardless of seasons and temperatures and these plants come up year after year. The seeds are so hard, that my father taught me early on, in order to plant them, one must to soak them in water overnight, so they will swell up and split open. Otherwise they might sit underground for years before they finally open naturally.
So it was surprise, with a touch of disappointment when one of my aunts dropped by and said: "Child what are you doing with bindweed in your yard. Get em out, they are a devils plant for a farmer!"  I ran after her and asked, "What is wrong with my Morning Glories that you said that?"  She said, 
"They make roots and vines and they entangle the farm equipment and it seems that they more you try to dig them out, the more you spread the seeds. They can ruin spots on a farm, slow down harvest and are just a nuscience." …