Ben B.Boothe, Sr. - Friday, March 6, 2020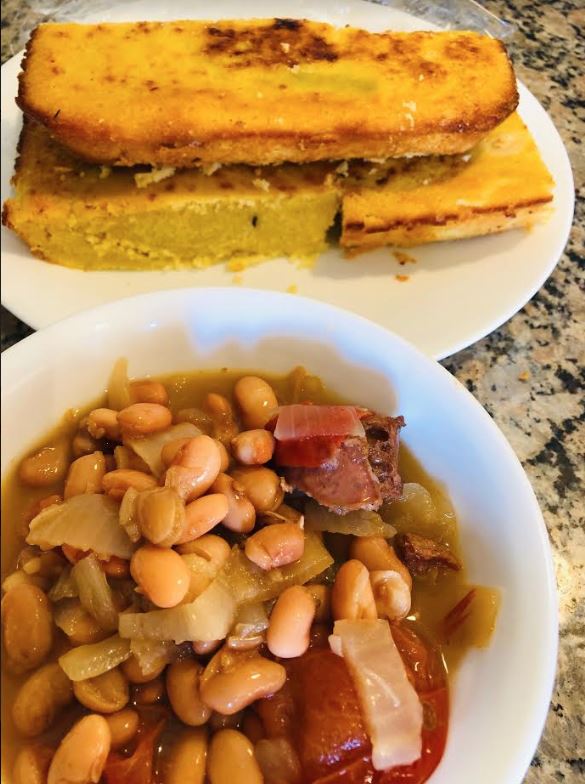 My "Granny" often cooked up beans and cornbread during 'hard times', to get our family "through the storm".  But in this worldwide  plague, beans and cornbread may not be the total solution.  Many people are now taking precautions, and preparing to "sit out" this coronavirus, at home and keep our families. safe.  So yes, we might all dig up "Granny's recipe" instead of going out to eat so much. 
Doctors and nurses at some hospitals report that they could not get face masks or protective glasses and gear to protect them as they treat patients. But if you look around in the USA you can find things to wear, supplies and methods to help "sanitize" your area.  This might not be the best time to try to "kiss someone", or even touch them. 
My wife and I decided not to go to large gatherings of people, in theatres, conventions, malls, churches, or special gatherings. We read that cell phones were places where thousands of viruses and bacteria are, we now disinfect them several times a day with alcohol. Door handles, knobs, sinks and faucets, floors, counter tops, all should be sterilized. Your car door handles, steering wheels, keys, remote controls, anything you touch, wipe it down. I created a miniature sprayer, and I can easily spray my hairbrush, combs. I shower with my sprayer; it has a few drops of Clorox and denatured iodine. A few drops per gallon of Clorox or iodine kill the bugs in a shower, and in drinking water, if you wish to wash and reuse your milk jugs for water reserves. 
HAVE YOUR OFFICE, BUSINESS, THEATRE, RESTURANT PROFESSIONALLY SANITIZED! DO THIS FOR YOU, YOUR EMPLOYEES AND YOUR CUSTOMERS. …