Ben B.Boothe, Sr. - Friday, September 11, 2020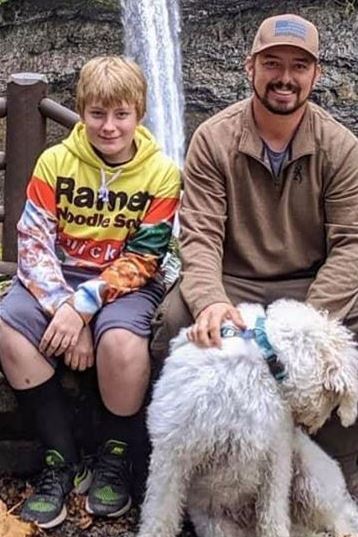 This one got to me.  It does not diminish the loss and pain for the many others who have lost so much in the uncontrolled wildfires "out west", but I can just imagine that boy, trying to save his dog, and the dog trying to save "his boy". 
Wyatte Tofte, 12, was found dead alongside his dog as wildfires swept through Oregon.  I can just imagine the two of them, running from the flames and staying beside each other, hoping to save each other, as the flames overtook them. Hugging as the flames burned them. 
It is another tragedy of the worst weather in history of this area, first water issues,  lack of rain, then 113 degree heat, all of it combined with the Corona Pandemic, a society turned upside down closing down and trying to control the virus, plus the violence and conflicts of social "demonstrations", then enter the various "hate groups with guns",  people do "counter parades" creating more chances for conflict. Now we have a political election looming with veiled threats from politicians that "My people will fight for me", creating an atmosphere of more conflict that our nation has rarely...no never...seen like this. …