Ben B.Boothe, Sr. - Thursday, August 12, 2021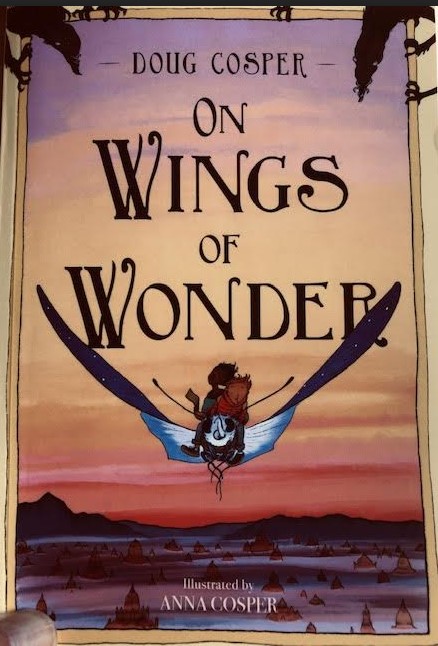 Not since C.S. Lewis and his Narnia Tales has an author captured such a magical way of writing.  Doug Cosper's new book "ON WINGS OF WONDER" will take you aboard the wings of a giant, magical butterfly, to take a young child who is compelled to find his mother, who disappears under strange circumstances. Cosper is a new talent that hits our world at a time when we so need inspiration and reminders of the good and magical wonder that has been so important to our spirits.  This timely book no doubt will sweep our hearts to a better place. 
The Author, Doug Cosper in his "pre-author"  life, circled the globe and his "Wonder" of this world,  becomes a marvelous fairy tale that is a good vs evil story,  encouraging and positive, for our time.  I have tried to read a book a week for most of my life as my own "Higher Education", but this is more than a book. It is a joy, the the word "Wonder" aptly describes it. 
Read it for yourself, your spouse, your kids, parents, and friends.  It will bring images of beauty, joy, adventure, and of course all told through the eyes and voice of a young child, searching for his mother.  
Anna Cosper has added lovely illustration work, such as the following, that reminded me of other classic books that have stood the test of time. …