Ben B.Boothe, Sr. - Monday, August 12, 2019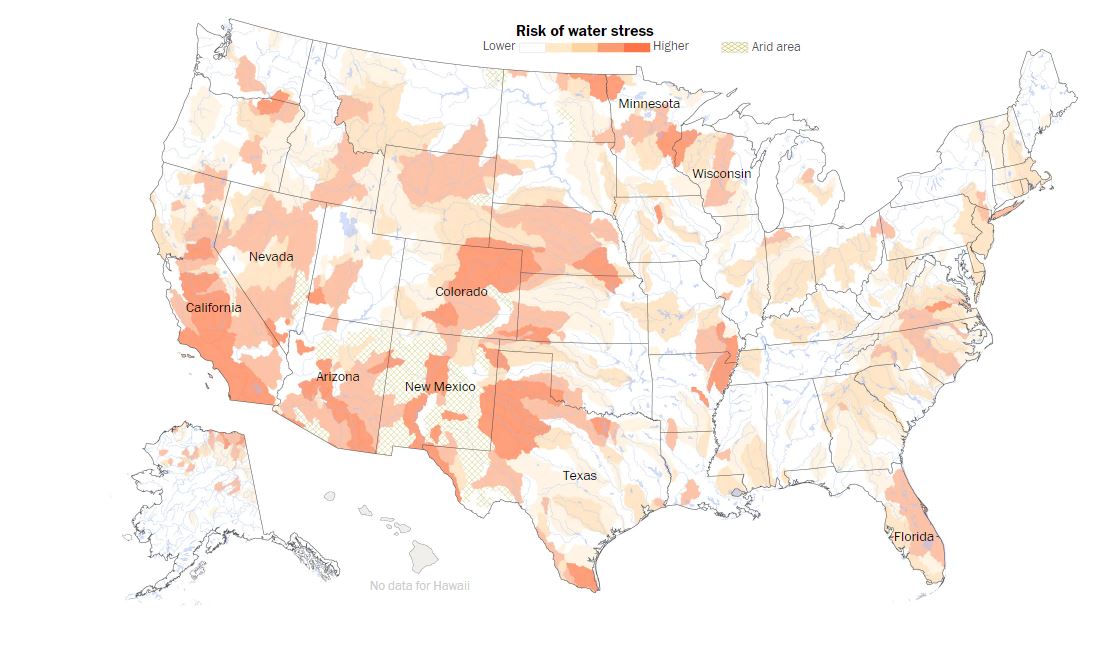 Water -- is it worth more than oil? Well, you can't drink oil. You can't live without water, but oil -- you might be able to survive without it. You can't farm or grow crops without water. You can't survive as a town or city without water.
We at Boothe Global Perspectives have repeatedly written and reported on water issues as we observe and travel this globe.  Thousands of lakes and rivers have gone essentially dry, especially in the the American West and Southwest. But it is also 0f note that water is a huge issue in Europe, Latin America and Asia. The demand for water is beginning to outstrip supply in many areas around the world. Note the following graphic from the Washington Post on water demand:  
The darker the colored areas, the more water demand, or the greater stress on water supplies.  …