Ben B.Boothe, Sr. Credit to Washingt - Thursday, February 25, 2021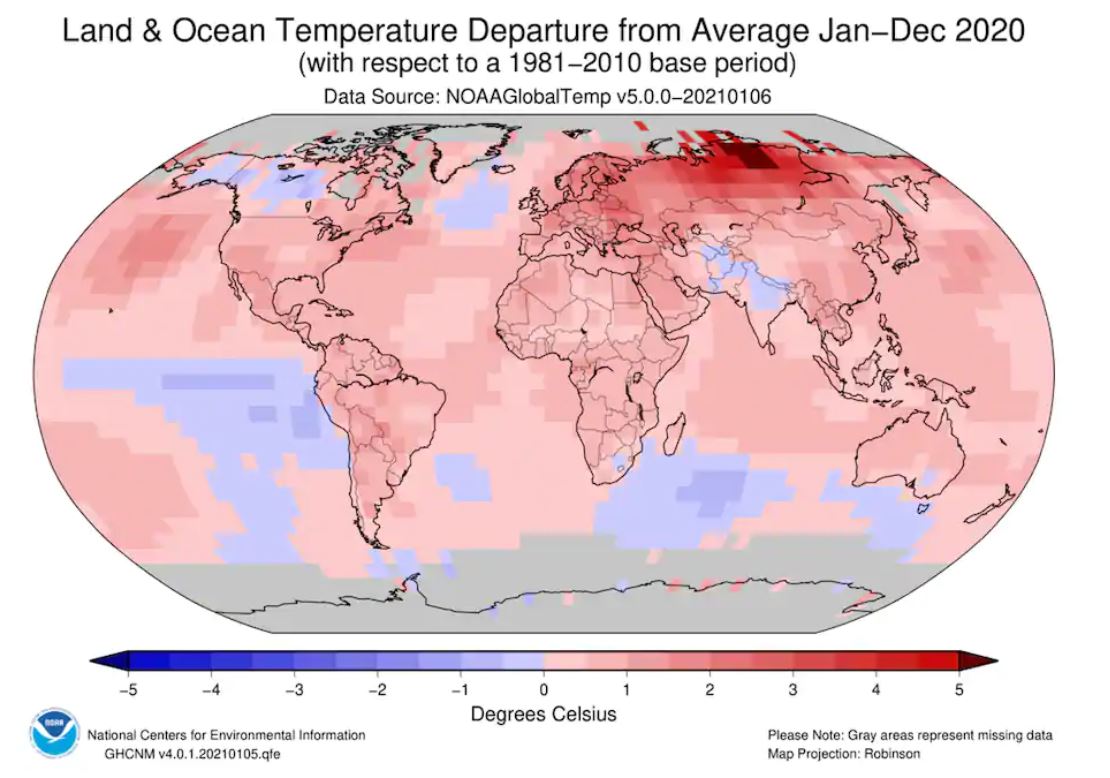 AMOC (ATLANTIC MERIDIONAL OVERTURNING CIRCULATION), is the system of currents, including the Florida Current and the Gulf Stream.  Studies indicate that the system is  in "its weakest state in over a millennium", experts say.  It could imply significant changes to weather patterns, rainfall patterns, heat and seasonal trends.  The systems of currents, and other scientific study.  Through these studies we can see water temperature trends. See the image, the ocean evidence shows warming trends.
A number of studies have expressed concerns that the change in the circulation, as well as the impacts upon water temperature, could result in massive changes to weather in the USA, some impacting rainfall, flooding, freezing, heat waves and droughts. 
The AMOC is driven by two vital components of ocean water: temperature and salt. In the North Atlantic, warm, salty water flows northward off the U.S. coastline, carrying heat from the tropics. But as it reaches the middle latitudes, it cools, and around Greenland, the cooling and the saltiness create enough density that the water begins to sink deep beneath the surface.…