Ben B.Boothe, Sr. - Friday, November 15, 2019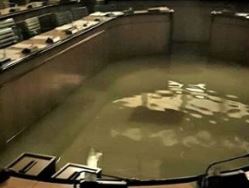 Our credit and thanks to CNN for posting these photos and story on the internet.
I LOVE VENICE  ...but lately...climate change!
Venice is experiencing the worst flooding in decades as water levels increase and the city sinks. So just as its Regional Council argued and rejected a move to address problems of climate change, the room began to flood, and flood some more. Now the room is, well, see the photos. Some politicians refuse to see the forest for the trees. Or the trees for the forest.   
Alas, truth and fact, ideology has overwhelmed fact and truth. Seems like the partisans of extreme politics and disorder have overwhelmed the citizens of order and logic.   …