Ben B.Boothe, Sr. - Thursday, April 26, 2018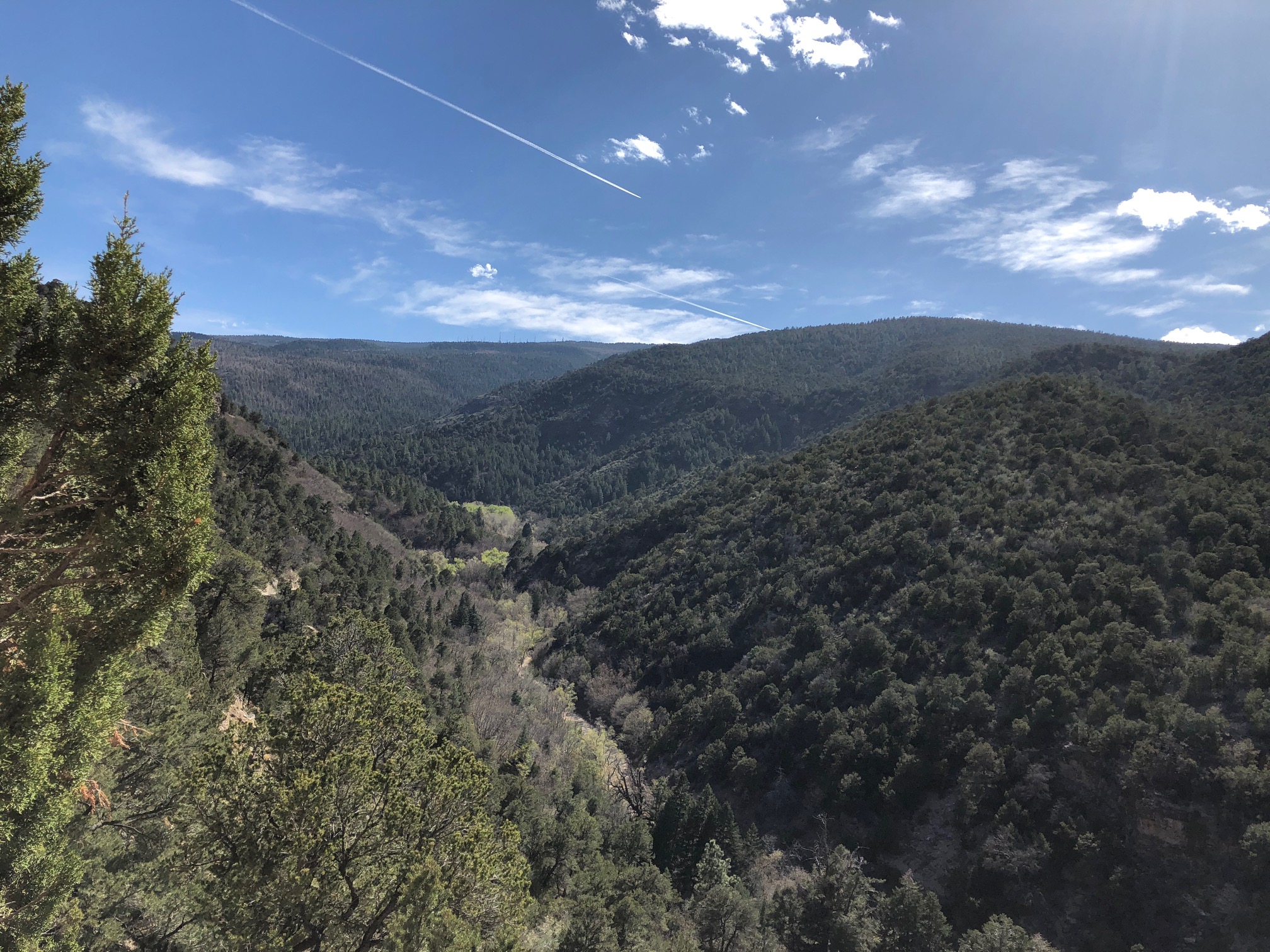 Imagine ancient Indians living in a cave, with no electricity, no sewer, and only running water from a stream 300 feet below the cave opening down a sheer cliff. Talk about living in a way without harming the environment, the Sandia Cave (formerly known as Sandia Man Cave) could be instructive. It is located in the Sandia Mountains near Albuquerque, New Mexico. The area was not developed because for centuries it was considered Sandia Pueblo Indian land, but then the U.S. Forest Service claimed it and it became an area of "wilderness." But this spot on the east side of Las Huertas Canyon has obviously had humans living or visiting it for many years, perhaps centuries. We include it in the "environmental" section because it is in such a pristine and beautiful setting. From the mouth of the cave one can see the mountains near Santa Fe, and the Sandia Pueblo tribal lands are almost due west over the Sandia Mountain ridge from the cave, which is just a few miles northwest of Albuquerque as the crow flies.    
The photo shows a view north toward Santa Fe from the mouth of the cave.
In 1937, Frank Hibben of the University of New Mexico discovered the Sandia Cave. Hibben was colorful, and to generate interest and enthusiasm for the site, he told exciting and glamorous stories about New Mexico and about "Sandia Man Cave." His culture was not much different from that of the days of the 1930s when New Mexico was considered the world's center for turquoise, silver, gold, lithium and coal mining. Just a few miles east of this cave was the largest turquoise mine in the nation, and there was a very active lead and silver mining center around Cerrillos. Madrid had developed a coal mining center and brought the railroad into that area just to ship coal and mining products out. So the area tended to invite enthusiasm and tall tales of promise and opportunity in those days. These mountains had been considered a sacred part of the Sandia Pueblo for as long as records exist, and Hibben reported that the cave, 300 feet long and deep into the mountains, showed evidence of ancient human occupation. …