Ben B.Boothe, Sr. - Monday, June 11, 2018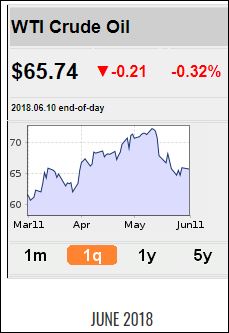 The Permian Basin continues to generate huge "mining" cash flows from oil and gas, and the impact on Texas and New Mexico state budgets will be in the billions of dollars.
Just a simple "fly over" the Permian Basin says it all.  The land is peppered with oil and gas wells. 
Oil wells are being drilled everywhere, it seems, in the Permian Basin of West Texas and New Mexico. We have been followers of news accounts of this area for years, have visited the areas of Texas and New Mexico and have done many appraisals, feasibility studies, and valuations of various oil and gas drilling companies. We also have observed that some companies that were on their financial knees just two years ago are now making millions of dollars. Cities such as Hobbs, Carlsbad, Odessa, Midland and dozens of small towns in between have seen new money coming to town, new demand for housing and hotels, new RV and mobile home parks, and retail stores, restaurants and other businesses doing well. Some of the towns with good leadership have attracted regional offices that will have a long-term presence in their communities, creating stable, long-term jobs for their towns. That is the nature of the oil and gas business. If you wish to contact our appraiser for valuations in the oil and gas boom areas, contact: Gas, Oil, Land and Boomtown land appraisals…