Ben B.Boothe, Sr. - Thursday, September 27, 2018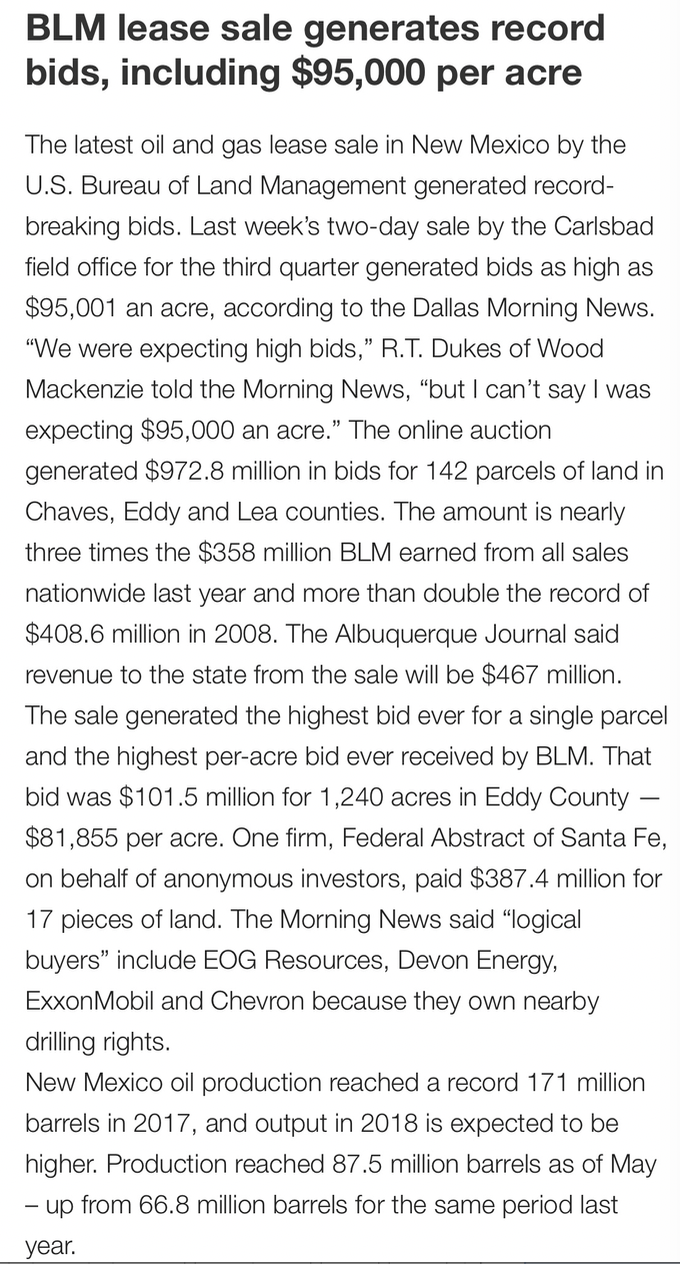 By: Ben Boothe and Associates, Appraisers, Environmental Reports and Feasibility Studies, Albuquerque N.M. and Ft.Worth, Texas.  www.benboothe.com,  benboothe@gmail.com.
First we share with you reports on the BLM lease sale that generated record bids for oil and gas lease land in New Mexico near Carlsbad in the Permian Basin. Bids ran as high as $95,000 per acre, documented by the Dallas Morning News. BBAR Inc. (www.benboothe.com) has represented developers and clients on water, oil and gas valuation rights on various properties, and we see sales in excess of $100 million in this area. BBAR Inc. of Albuquerque, N.M. is involved in appraisals and have done environmental and feasibility studies. We are the "Go To" firm for valuations and feasibility studies in this industry.  It is often said: WATER IS GOING TO BE MORE VALUABLE THAN OIL.  We believe that and are spending more research and time in water valuation, water rights and uses and sources, of water and the value of difference "uses" and demand. …