Ben B.Boothe, Sr. - Friday, August 3, 2018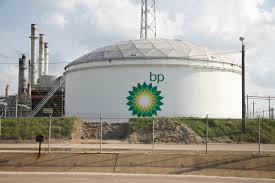 THE BRITISH ARE COMING, THE BRITISH ARE COMING, TO TEXAS!   Credit to PBOG Newsletter, in Texas for this news OF THIS $10.5 BILLION DOLLAR INVESTMENT IN TEXAS BY THE BRITS: 
Updated 7/26/18 Industry News from the Permian Basin:BP American acquires 83,000 acres in Permian Basin, other assets in Texas
London-based BP American Production agreed to acquire 100 percent of the issued share capital of Petrohawk Energy, the subsidiary that holds BHP Billiton's entire assets in the Permian Basin, Eagle Ford and Haynesville, for $10.5 billion. The agreement announced July 26 includes 4.6 billion boe of resources and 470,000 net acres of licenses with current production of 190,000 boed.