Ben B.Boothe, Sr. - Sunday, June 7, 2020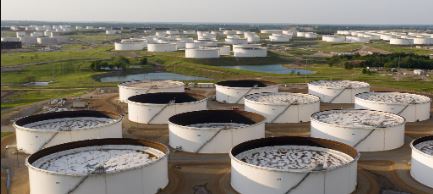 When Saudi Arabia and Russia disagreed on production limits, the Saudi's did what they have done many times before. They determined to take radical action and increased production, flooding the world with new oil, and driving oil prices down so low, as to "cripple" Russia.  In the process, the Saudi's hurt oil drillers and producers all over the world.  Oil dropped as low as $10 in the futures markets, but in a cash market oil went from $56 per barrel of oil  to $20 per barrel. This created a "rush to shut down" production among independent oil producers in the Permian Basin, and created alarm among investors and bank lenders of the oil industry.  Carlsbad, New Mexico immediately felt the pain.  "Carlsbad had been seeing a gradual slow down in the oil and gas industries, but the move by the Saudi government was harmful and punishing to the industry.  Now we are seen hotel occupancy rates fall, "man camp occupancy" for the thousands of oil field workers which were full a few months ago, now are struggling to find tenants.  Retail and oil and gas support industries have cut back." said Erst Diener a student of the Permian Basin and it's economy.   So now, so much oil production has hit the world markets that there is a desperate need for "Storage".   Oil companies are storing oil in oil storage ships and paying them simply to sit idle at sea, to store the flood of oil.  Now slowly the price of oil is recovering, but Saudi Arabia's move has left multiple thousands of workers out of jobs, and many oil and gas companies essentially downsized or shut down.   Big operators such as BP and EXXON have the capital to last through these temporary times, but this coupled with the recession and lower demand for fuel because of dramatic reduction in travel by people on airlines, and even autos, has caused a "recessionary" fear that has cost American oil and gas companies billions. 
"Americans and the American Government is again learning that Saudi Arabia's leadership is not a friend of America, and it has cost thousands if not millions of jobs in the USA" said Diener. 
We give credit and wish to reprint the following article about storage.  Why?  Carlsbad is an ideal location to create a huge storage tank center for the oil and gas industry.  Indeed, those who can build and create such facilities, or investors who wish to find a profitable investment direction might consider this a potential area, that could employ huge numbers of contractors, engineers, builders, and petroleum industry experts.  As Ben Boothe of Boothe Global Perspectives has said: "The greatest times of crisis, often create the greatest opportunity for new wealth"....if you are quick on your feet, informed and willing to jump.
Enjoy the following and our credit to Market Watch. …