Special of Bloomberg - Monday, June 10, 2019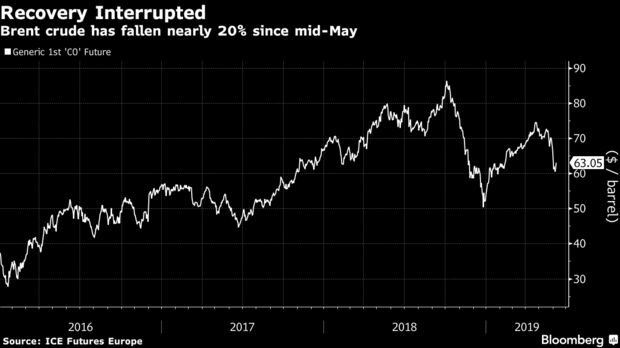 We credit Javier Blas of Bloomberg for this article.  We recommend that you follow Bloomberg for breaking developments.
Oil bulls thought 2020 would be their year.
After half a decade of lower spending on new projects, oil production growth was supposed to slow to a trickle just as demand was supercharged by a once-in-a-generation shake up in the shipping fuel market. Many market commentators predicted that if $100 a barrel-oil was going to make a come back, it would happen in 2020.
Excitement is fading fast. The first official assessment of 2020 comes from the International Energy Agency on Friday, but a first look at forecasts from consultants and traders for supply and demand balances show persistent surpluses, not the deficit that was expected to underpin rising prices.…