Ben B.Boothe, Sr. - Wednesday, June 23, 2021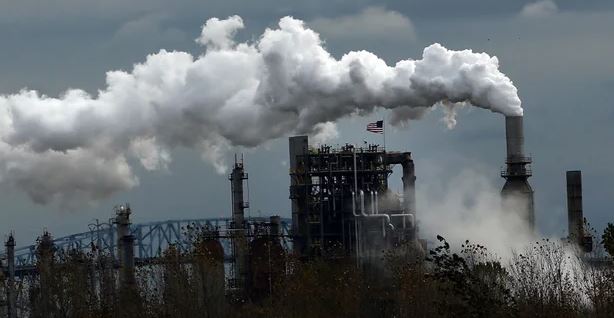 Two decades ago, we were in St. Croix, considering investing in a new project, on this beautiful island, with gorgeous ocean waters and pleasant breezes coming off of the ocean.  The downtown area is small enough to walk and shop and watch the local people.  The language is English, and the lifestyle seems easy. 
Then our research took us to the largest commercial employer, the REFINERY.  Now called the Limetree Bay Refinery, it was a mess  20 years ago, seeming to generate a new "breakdown" or problem every week.  When we asked the locals about it, we were told that the refinery had experienced so many leaks, spills and break-downs that everyone on the island, including oil industry people, knew that it was an old, almost worn out facility.  To really get it up to speed, would cost more money than most investors wanted to think of.    Of course, we were interested in the impact upon the environment, the air, the water.  Plus we were interested in the stability of the economy there.  If we were going to invest millions on St. Croix, we wanted to be sure it was economically stable.  Perhaps it was fortunate that we saw that refinery before we invested millions there.  Our project of desalination of water, electrical production with wind turbines and solar power, combined with a campus of greenhouses for food production.  We were going to need a stable economy, a stable demand for power and food, and a stable demand for labor.   The lack of local capital or funding to upgrade this old refinery bothered me, because there was talk of oil and gas shortages. How could a refinery not be a winner?   But, the more people on the island that we talked to, the more we "got" that many in the know, figured it was so old, so worn out, so dominated with obsolete equipment, that it would cost far more to get it up to speed, than anyone on the island had access to.   Some workers in that refinery told us: "It is a disaster waiting to happen."   Sure enough, after several problems, the refinery closed, for the same reasons we imagined.     In the meantime, we determined that with nearly 1000 workers were unemployed and would migrate out of the island.    The worst had happened, and we "dodged a bullet", because it is hard to fight an economy without money, stability, and workforce.    Years later, Donald Trump, popped up, and was "lobbied" to open that old worn out plant up.  Trump  pushed through an opportunity for some "investors" to take the refinery over and make it a winner by using his power to let regulators allow investors to open the old refinery up again.  
That unfortunate vision changed, when the refinery started "raining" oil and petroleum products on the island of St. Croix, from the sky.  It was the final blow. The refinery had been in trouble for years, but the Trump Administration supported that ill conceived effort to let it operate,  even though it was an environmental disaster waiting & decided to put the White House behind reopening the old worn out facility.  Workers complained of constant break downs, and people worried about dangerous accidents and spills.  But for us, just a drive around the property fence of the refinery was enough. It was old, rusted, parts obviously not functioning,  we saw reports of so many environmental violations that we were worried about the impacts upon the island.  Food, water, air, soils all had to be impacted with so much pollution!  Environmental experts had reported and fined and complained about the facility for years.  Educated people knew it was just a matter of time before some major disaster happened in St. Croix. …