Ben B.Boothe, Sr. - Monday, September 23, 2019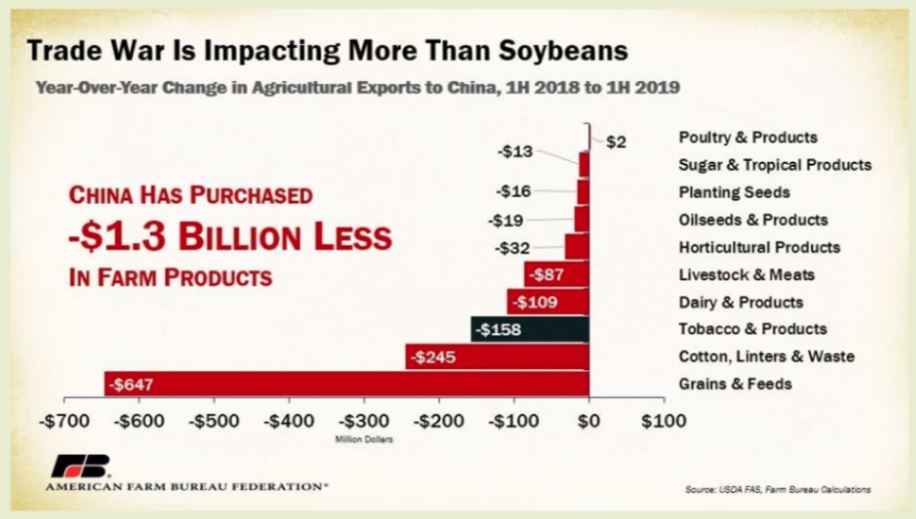 FARMING TRENDS ARE SIGNIFICANT TO OUR ECONOMY and the American people.  Every farmer should read this. You have our permission to copy and send it out.
Agriculture is a huge business in the USA, billions and billions of dollars.  Thus trends in agriculture are important to watch. 
I visited one of the largest dairy product marketing associations in the country several years ago during a particularly stressful period for dairy products. I was amazed when the representative told me, "We have expanded our hotline for dairy farmers because so many are troubled by the dairy farm economy."  Now here we are, years later in 2019, and we see that general farming is experiencing profit declines as profit margin narrow. Many farmers are again under stress, some looking for answers or solutions. As profit margins decrease, equipment costs increase, labor costs rise this is a critical time.  I spoke at a recent meeting of investors in New Mexico just two weeks ago, and a comment from one farm owner was:
We at Boothe Global Perspectives see critical challenges for farming and farmers in the USA.  And this may just be the beginning of hardship unless significant changes occur.  We have found that even in difficult cycles, some farmers still prosper and excel.…