Ben B.Boothe, Sr. - Friday, May 5, 2017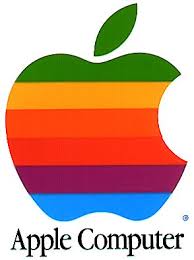 Apple has more cash than most nations on Earth. From its $200+ BILLION in cash holdings, it is providing a gift to the future of jobs and economy of the United States. We find Apple's decision to be one of the most refreshing and uplifting things we have witnessed in big business in decades.
Apple actually has come up with a positive solution for the future economy of the USA, and is funding it. If you didn't like Apple before, you should love Apple now. CEO Tim Cook announced plans to start a $1 billion fund to promote advanced manufacturing jobs in the U.S.A.  Cook had already released a press announcement when he told Mad Money host Jim Cramer of this extraordinary plan. We all know that many American companies have been less than loyal to the USA. We have repeatedly called for them to manufacture, produce, or invest more in the USA. But how refreshing to hear Tim Cook speak of Apple's perspective that "advanced, high-tech manufacturing" is essential for future growth and development in this bold new world of high technology.  
Every American has felt the pain of seeing American workers lose jobs to foreign companies. The carrot has been cheaper labor and lower taxes. Cities of the old "rust belt"  such as Detroit, Cleveland,  St. Louis and Pittsburgh lost huge segments of their economies to foreign competition. But worse, jobs were lost to American companies who have moved manufacturing to other nations. Ben Boothe, Publisher of Global Perspectives, visited Pittsburgh and saw the historic sites where large steel companies, which had once hired thousands, had been dismantled. Later he visited Monterrey, Mexico, and while viewing the steel company there heard his guide say, "This plant was dismantled in Pittsburgh, we brought it here, rebuilt it, and are selling this steel back to the USA."  
But Tim Cook and others believe that the USA can win this battle of economics by taking the lead in "advanced manufacturing" that will create efficiency and proprietary knowledge to make the USA again a world leader in production. We see similar leaders in other industries such as the movie industry. While the USA long enjoyed leadership in the big studio system, for pre-production, production and post production, high technology has made a new market, the "small screen" entertainment segment, a new technical and industrial segment. The USA has taken the lead in expanding the movie industry by the use of technology. In many new films, the income for internet online viewership can match the income from old traditional movie theaters. One result is that movies can be originated and distributed from cities such as Albuquerque, or Santa Fe, New Mexico. The economic potential for the future is staggering in that industry. Thus, technology has helped the USA create more film and movie jobs in more cities rather than concentrate them in a few giant hubs such as L.A..…