Ben B.Boothe, Sr. - Wednesday, May 23, 2018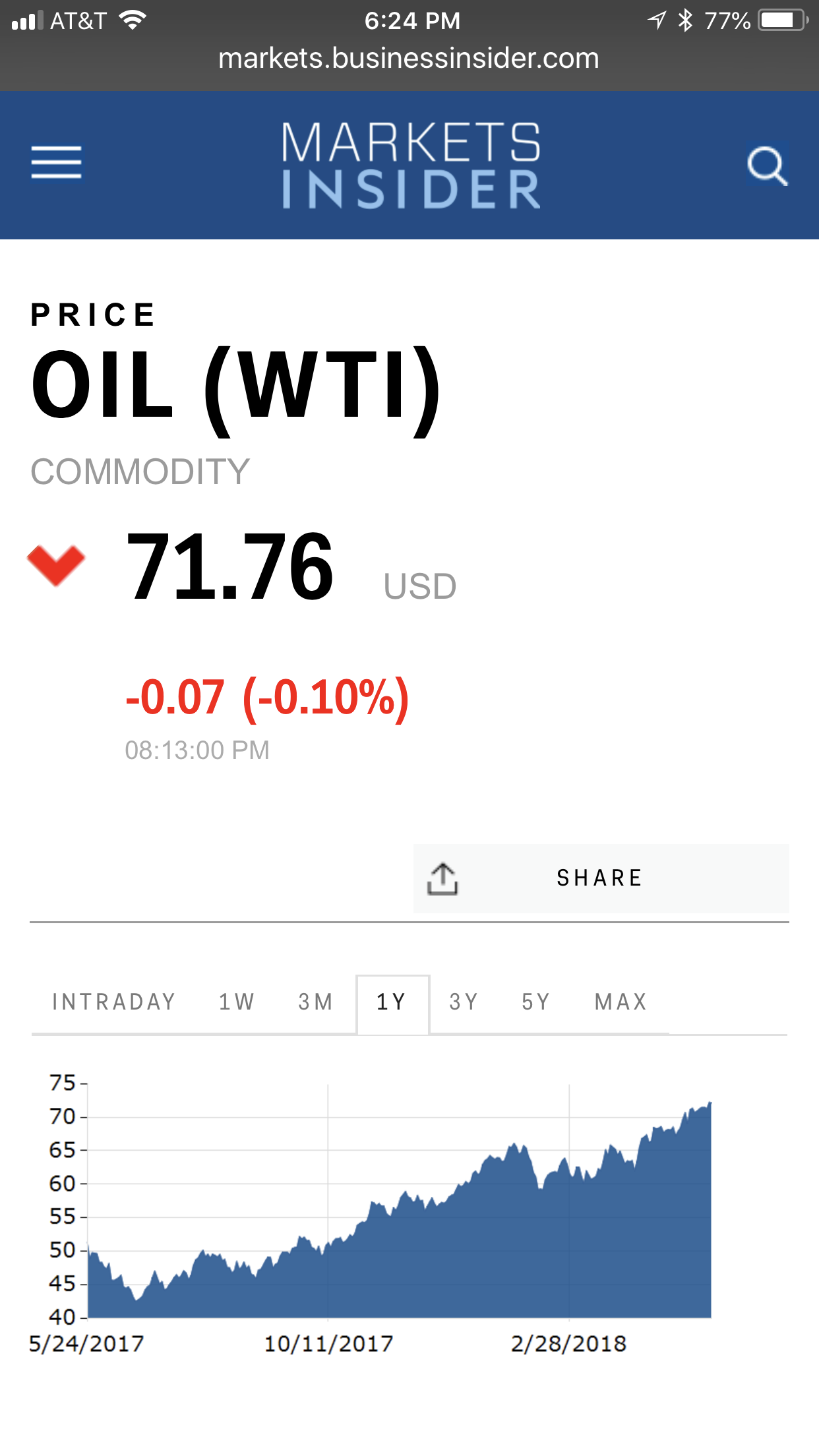 If you haven't noticed, oil prices are above $70. With increased friction by the U.S. toward Iran, social and economic problems in Venezuela as well as uncertainty over North Korea, fear is a strong influence to move oil prices up. Then Israel has worked to make an agreement with Russia that if Israel is attacked by Iran, Russia will defend Israel. This upsets a historic balance of power that gives Israel more protections if it goes to war with Iran. The USA has been displaced as the power broker of the region, and this attracts attention from Saudi Arabia and the UAE as well as ruffles Qatar and other nations. All of this coincides with John Bolton throwing gas on the fires of international relations with his militaristic rhetoric. Trump is in a complex series of relationships that are a far more complex dance than he has experienced previously.
Thus oil and the dollar are high in value in an unprecedented time of risk. There are several "unpredictable players" or loose cannons: North Korea, Israel, Russia, Saudi Arabia, UAE, Venezuela, and not to be out done the USA as led by Donald Trump.…