Ben B.Boothe, Sr. - Monday, September 14, 2020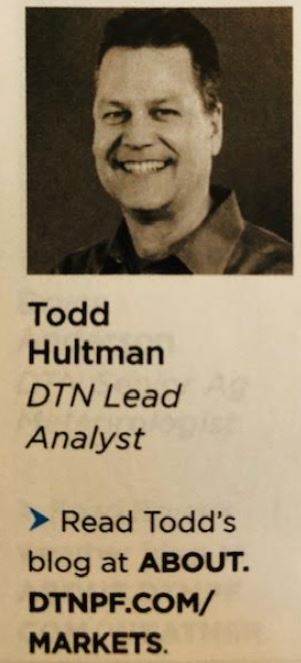 I had just interviewed Dewie Clark, farmer of 3 decades in West Texas, and was thinking of writing an article about the current plight of farming in the United States. Then I picked up a copy of PROGRESSIVE FARMER,  and there was a full page article written by Todd Hultman, the DTN  (Progressive Farmer Magazine) lead analysis, who said almost everything I was thinking, but wrote it in an articulate way, better than I could have.  So I called and humbly asked if we could quote some of his words.  He promptly said yes, to which we say: "Thank You".   
Read on and hear a smart man tell it like it is in Agriculture and why it is so important to all of us with thanks to Progressive Farmer magazine. 
"2020 stands out as the poster child thanks to the global pandemic.  In 2020 many farmers and ranchers are suffering large financial losses outside the scope of their control."
"If we go by USDA's national estimates of production costs and what prices are expected to bring in 2020-2021, corn will lose $89 per acre, and soybeans will lose $41 per acre.  560 pound feeder steers to finish at 1,300 pounds lost $144.67 a head from October 2019 to June 2020."…