Ben B.Boothe, Sr. - Sunday, February 16, 2020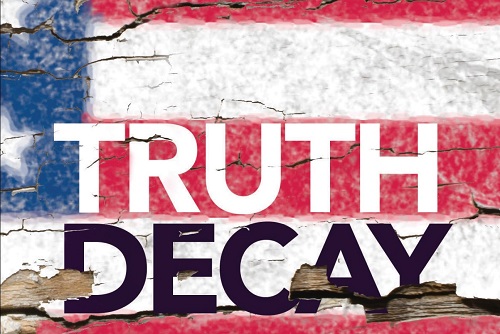 TRUTH DECAY...A new theme of study of the Rand Corporation, one of the world's leading "Think and Research Centers".  Epidemic Definition:  We are not speaking of a "medical epidemic" although that is on a lot of minds these days. That one is "A widespread occurrence of an infectious disease in a community at a particular time."  Our credit and thanks go to those patriots at the Rand Corporation (one of the world's great think tanks). 
We are referring to a social epidemic as Malcom Gladwell defined. in his book: The Tipping Point.   "Gladwell's epidemics are social. He believes that many ideas, products, messages and behaviors we find in society can be characterized by their rapid, exponential spread through our population."  One illustration from the concept of The Tipping Point. 
At 32 degrees Fahrenheit, water molecules slow their movement or vibration, they they begin to form a crystalline structure.  That becomes ice. Below 32 degrees water becomes ice. 32 degrees is "the tipping point". …