Ben B.Boothe, Sr. - Sunday, July 27, 2014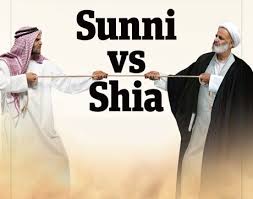 Lack of Succession Plan Causes Wars....
Who would have thought that the lack of a succession plan would have caused wars for over 1,500 years? When Mohammad died, he left a new religion, that had grown through a philosophy that mixed religion, politics, guilt, judgment and holy war, in a recipe that created growth and expansion. The religion borrowed from many other religions and had doses of compassion and tolerance, but the more graceful aspects of Islam have historically been overwhelmed by "succession issues". The wars and divisions of the Middle East for 15 centuries, have been dominated by these fights. One side,  Shiites, believe they are the rightful heirs to the throne of the Mohammad, and the Sunni's believe just as strongly that they are the heirs and voice of Mohammad. Even today in Syria and Iraq, we see thousands of people killed and fighting wars in the name of religious battles of Shia vs Sunni.
 A little background: (our thanks to internet sources for this information)
The historic background of the Sunni–Shia split lies in the schism that occurred when the Islamic prophet Muhammad died in the year 632, leading to a dispute over succession to Muhammad,. The dispute intensified greatly after the Battle of Karbala, in which Hussein ibn Ali and his household were killed by the ruling Umayyad Caliph Yazid I, and the outcry for his revenge divided the early Islamic community. Today there are differences in religious practice, traditions, and customs, often related to jurisprudence. Although all Muslim groups consider the Quran to be divine, Sunni and Shia have different opinions on hadith.…